By Robert W. Mitchel
The Program Executive Office Intelligence, Electronic Warfare and Sensors (PEO IEW&S) recently hosted a Day of Remembrance event at the C5ISR Campus on Aberdeen Proving Ground, Maryland. The event was dedicated to acknowledging and honoring the survivors and their descendants of the Holocaust. Featured speaker Nelson Blitz, from the Jewish Community Relation's Council's Holocaust Speakers Bureau, shared a poignant and personal account of his family's experiences during the Holocaust.
Introduced by PEO IEW&S's System of Systems Engineering Division Chief Michael Schwartz, Blitz delivered a compelling account in a 45-minute presentation featuring images and documents from the Nazi archives of slave-labor factories, concentration camps and historical records including a train manifest indicating who had been slated to be transferred to other locations.
Blitz started his presentation by displaying photos of his family members in Nazi Germany and recounted their experiences during the Holocaust. His father, David, was one of eight children, six girls, and two boys, but only two survived. During the Nazi occupation of Poland, Jews were rounded up, and his father kept his shop open only to serve the Nazis. They were forced into ghettos and issued rations for food, but no pay for work. Blitz recalled that police would come to his grandfather's shop to pick up shoes for Nazi soldiers.
Blitz went on to describe how his father's skills as a cobbler and machinist helped him survive the Holocaust. His father worked in a factory set up by the Hasag Pelcery Labor Camp in Czestochowa, which employed slave labor and had 30 similar locations throughout Poland.
It is a tragic and disturbing story about the Hasag concentration camp in Poland. The camp was one of the many factories that employed slave labor during World War II, and it was known for its harsh conditions and the use of electrified fences to keep the prisoners in check.
Blitz shared photos of the camp, which show the terrible conditions that the prisoners were forced to endure. It is heartening to hear that Blitz's father helped people survive by telling the Nazis that they had valuable skills.
Blitz then showed a train manifest with dates and destinations of the movements from the Nazi archives, which revealed that about 35,000 people were put on these trains. He also recalled a time when his father saved his sick cousin by hiding him in the attic from the Nazis. Several of Blitz's family members were sent to the killing concentration camps, and only a few survived.
The Nazis required Jews to wear a six-point star armband, Blitz explained and those caught without it would be executed. In 1942, a conference was held to plan the extermination of Jewish people, and those deemed valuable were sent to the working camps while those deemed invaluable were sent to the "killing" camps.
One particularly harrowing event that Blitz mentioned was the train to Buchenwald on January 17, 1945. This was one of the largest concentration camps in Germany, and Blitz's grandfather and uncle were on the train just two days before it was liberated by Allied Forces.
PVT Tobias Hymer, a relative of Blitz, was sent to Buchenwald and saw the skeletal people who had been held captive there. It is tragic to think that he had no idea about this place before he arrived, and that it was only publicized when the Allied forces arrived and told the world about it. It is heartbreaking to hear that Hymer did not share his story until near his death.
The presentation was emotional and impactful, and it served as a reminder of the atrocities committed during the Holocaust. The event provided a solemn moment to reflect and remember those who suffered and lost their lives during one of the darkest times in human history.
PEO IEW&S chief Mark Kitz expressed his gratitude for Blitz's presentation and presented him with a commemorative plaque to mark the occasion. It was a moving and humbling event, and we are grateful to have been a part of it.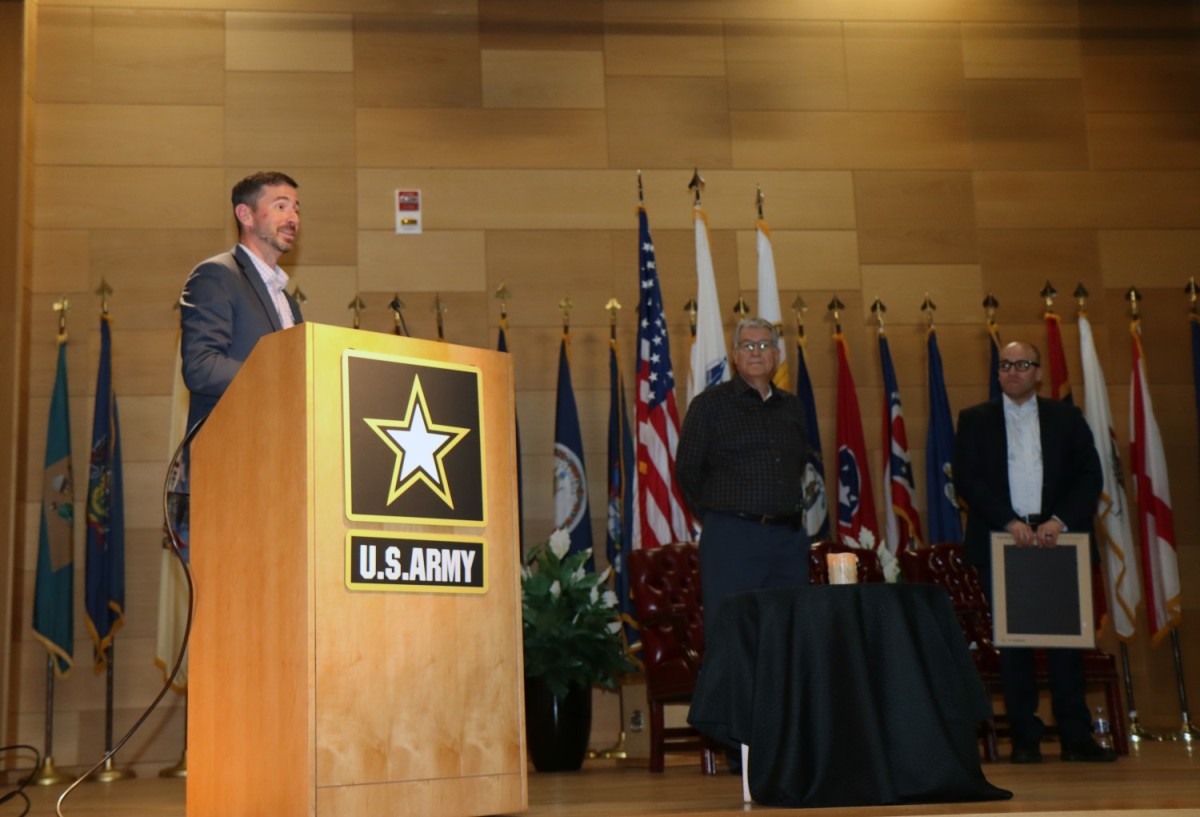 Program Executive Officer for Intelligence, Electronic Warfare and Sensors Mark Kitz delivers remarks at a Holocaust Day of Remembrance event hosted by Program Executive Office Intelligence, Electronic Warfare and Sensors at Aberdeen Proving Ground, Maryland. (U.S. Army photo by Brian Cooper)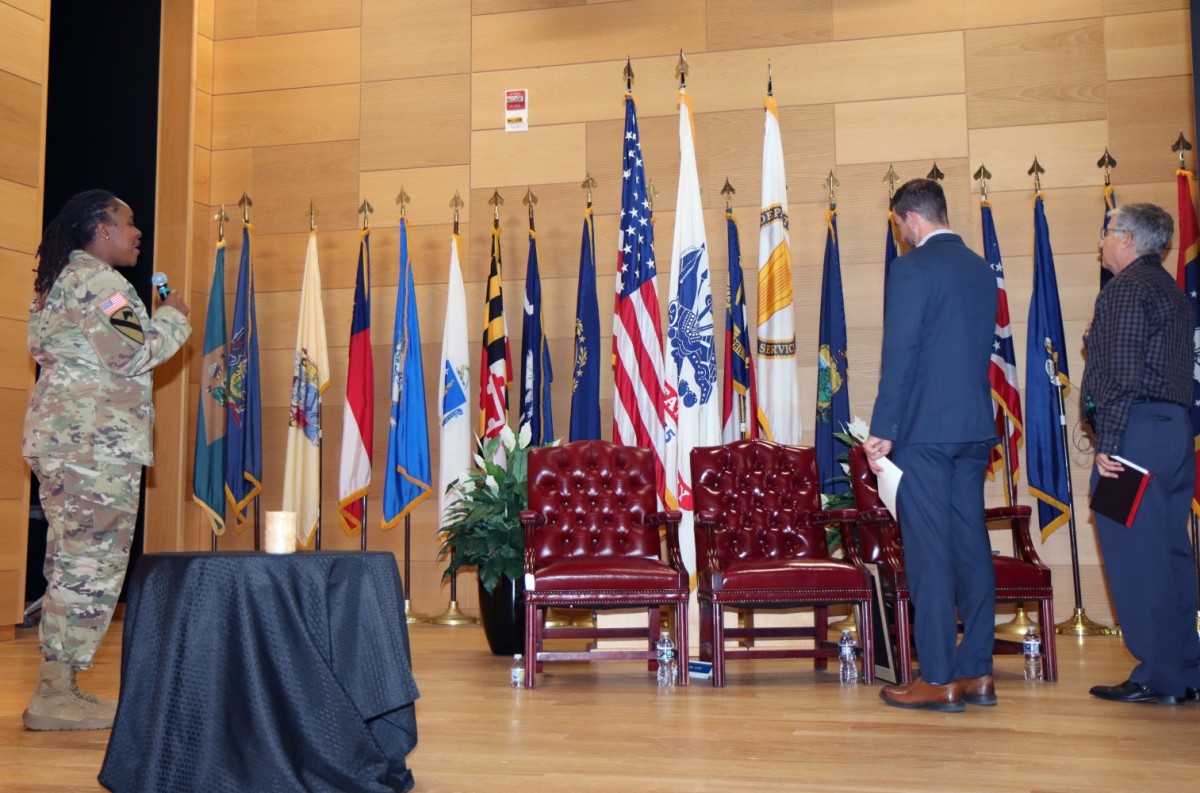 A Soldier sings the National Anthem at a Holocaust Day of Remembrance event hosted by Program Executive Office Intelligence, Electronic Warfare and Sensors at the C5ISR Campus on Aberdeen Proving Ground, Maryland. (U.S. Army photo by Brian Cooper)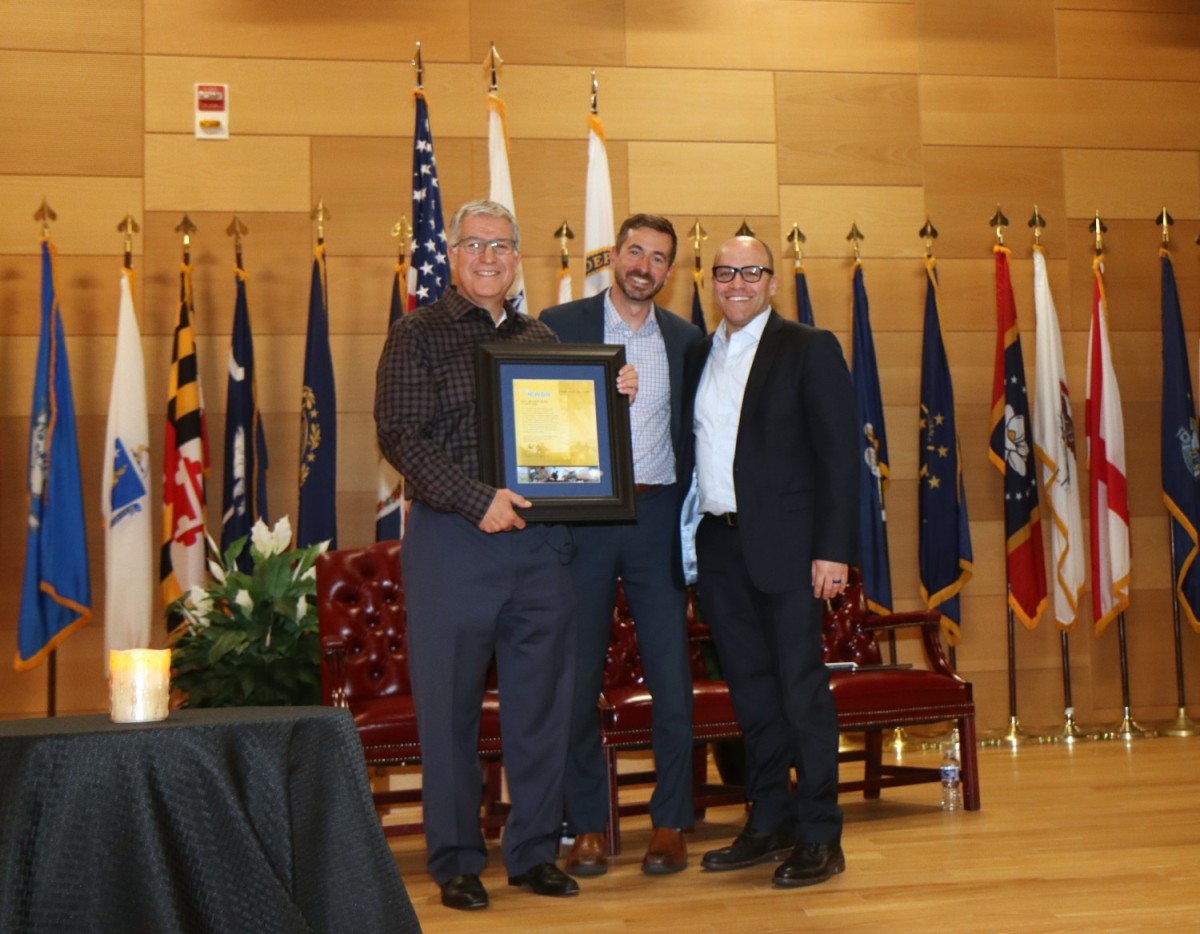 Mr. Nelson Blitz from the Jewish Community Relation's Council's Holocaust Speakers Bureau (left) receives a plaque of appreciation from Mark Kitz, head of the Program Executive Office Intelligence, Electronic Warfare and Sensors (PEO IEW&S) and Michael Schwartz, System of System Engineering Division Chief. Blitz shared a poignant and personal account of his family's experiences during the Holocaust at a Day of Remembrance event hosted by PEO IEW&S at Aberdeen Proving Ground, Maryland. (U.S. Army photo by Brian Cooper)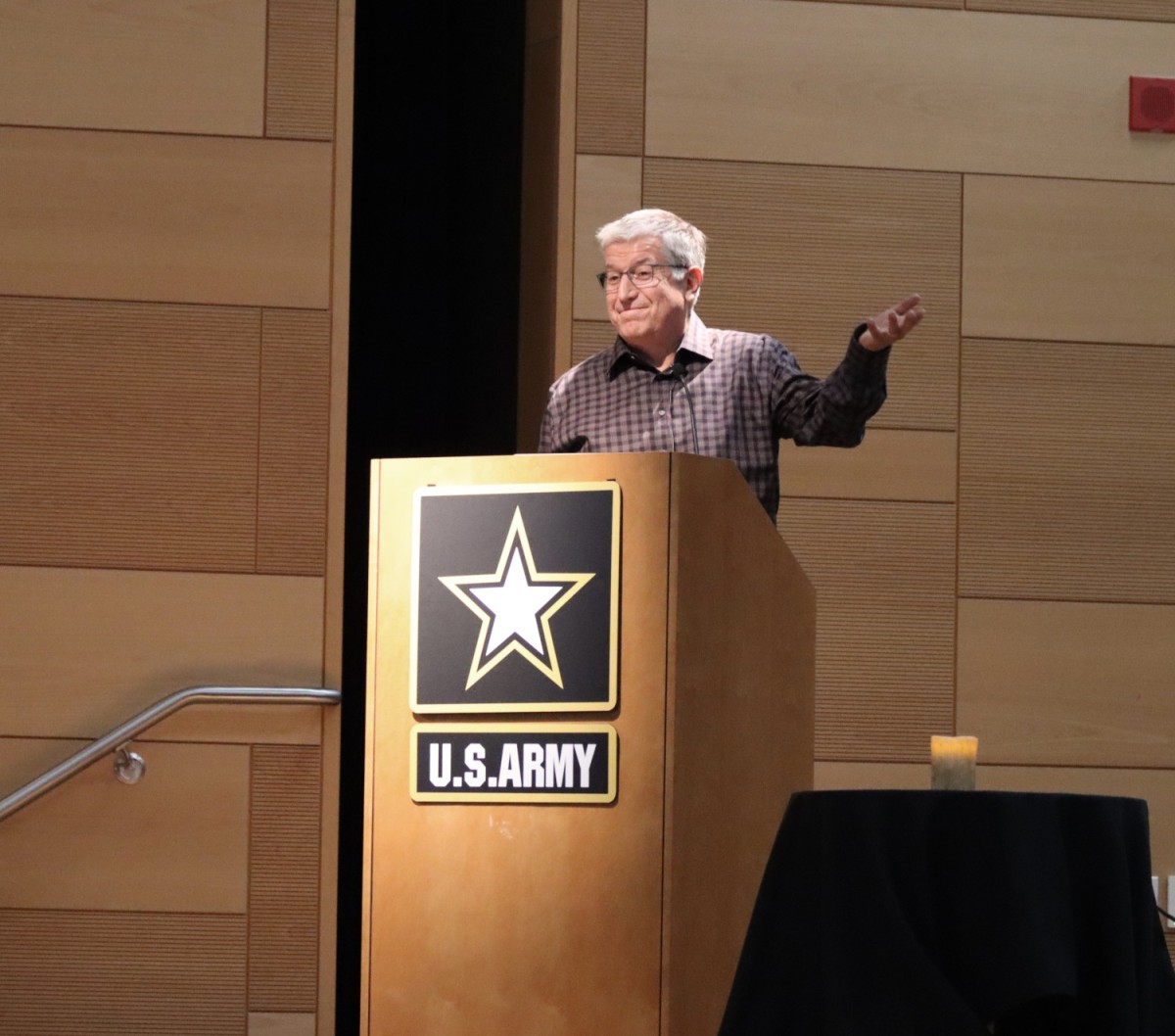 Mr. Nelson Blitz from the Jewish Community Relation's Council's Holocaust Speakers Bureau shared a poignant and personal account of his family's experiences during the Holocaust at a Day of Remembrance event hosted by Program Executive Office Intelligence, Electronic Warfare and Sensors at Aberdeen Proving Ground, Maryland. (U.S. Army photo by Brian Cooper)