PROGRAM EXECUTIVE OFFICER, PEO IEW&S
About Mr. Mark C. Kitz
Mr. Mark Kitz assumed responsibilities as the Program Executive Officer (PEO) for
Intelligence, Electronic Warfare and Sensors (IEW&S) in May 2021. As the PEO
IEW&S, he provides technical and managerial oversight of the development, acquisition, fielding, and life cycle support of the Army's portfolio of intelligence; electronic warfare; cyber; integrated base defense; force protection; position, navigation, and timing; biometrics; and target acquisition programs. These capabilities provide the Soldier with the ability to detect, recognize, and identify targets and collect, tag, and mine intelligence, which can be integrated into the tactical network to support force protection maneuver, persistent surveillance, and provide a more detailed understanding of the battlefield.
Before this assignment, Mr. Kitz served as the Deputy PEO for IEW&S from June 2019
to May 2021. He previously served as the Director for Acquisition and Engineering in
PEO IEW&S from 2015 to 2019. In this position, he was responsible for acquisition management oversight, engineering and integration, cost management, program performance metrics, and earned value management across the 49 ACAT I, II, III, and 58 Quick Reaction Capabilities. As the technical authority for the PEO, Mr. Kitz oversaw
design engineering and development activities involving 22 programs under the Engineering, Manufacturing, and Development (EMD) phase, the process of the budgetary planning and priorities for an annual $3 billion budget. He managed one of the Army's largest information technology cybersecurity portfolios involving 93 national security and intelligence systems in both development and sustainment. During this time, Mr. Kitz also served as the Acting Deputy PEO for IEW&S.
Prior assignments include serving as the Technical Director for Project Manager Distributed Common Ground Systems–Army (PM DCGS-A). At PM DCGS-A, Mr. Kitz directed the engineering development activities for programs in the EMD acquisition phase, oversaw the design, development, and contract execution, collaborated with
the Intelligence Community and Joint Service PM DCGS-A programs for strategic alignment and unique requirements, as well as responsible for the strategic planning and Army submission of an annual $400M budget.  Before PM DCGS-A, Mr. Kitz had multiple assignments as an Engineer and Scientist with the Intelligence Information Warfare Directorate of the Communication Electronics Research and Development Command, including Chief Engineer and Project Lead for TROJAN, as well as Director for the Intelligence Processing laboratory.
Mr. Kitz also served as Research Engineer for Defense Science and Technology in Edinburgh, Armed Forces Overseas Australia, where he launched collaborative research between the Army and Australian laboratories in the intelligence and electronic warfare domains.
He was awarded the Superior Civilian Service Award for C4ISR Top Ten Employee of the Year for 2017 on 14 March 2018. He also received Commander's Awards for Civilian Service in October 2018, November 2013, and February 2009; Army Superior Unit Awards in July 2017, November 2009, and December 2000; Superior Civilian Service
Award in April 2015; Achievement Medal for Civilian Service in May 2015; and Certificate of Achievement in December 2001.
Mr. Kitz earned a Master's Degree from the New Jersey Institute of Technology and a Bachelor's from Lafayette College. He and his wife Erika are the proud parents of three young boys. Mark and Erika were raised in New Jersey by families steeped in the tradition of public service, with parents serving as policemen and public school teachers. He is an avid runner and triathlete.
SPECIAL ASSISTANT TO THE PEO,
PEO IEW&S
About Mr. Laurence Mixon
May 2, 2016, Mr. Laurence Mixon became the Special Assistant to the Program Executive Officer for Intelligence, Electronic Warfare and Sensors at Aberdeen Proving Ground, MD. In this position, he serves as a proactive agent as it relates to the development, integration, and implementation of intelligence within IEW&S technologies. He provides intelligence technical expertise in assisting the PEO in creating and managing program concepts within the IEW&S portfolio to ensure integration and interoperability is achieved among US Army, Army Military Intelligence, intelligence support to Cyber and other intelligence-related Acquisition programs to support full-spectrum force.
Before assuming his position at PEO IEW&S, Mixon served 30 years on active duty as an Army Intelligence Officer with his final assignment as the Assistant Chief of Staff, G3 for U.S. Army Intelligence and Security Command. In March 2016 he retired and was selected by the Army to serve as a Defense Intelligence Senior Level member.
As a U.S. Army colonel, Mixon served as the Assistant Chief of Staff-G2 for 1st Corps from July 2010 to August 2013, deploying to Afghanistan for a year as the Chief of the Information Dominance Center, ISAF Joint Command. From June 2008 through July 2010, he commanded the 513th Military Intelligence (MI) Brigade, deploying multiple battalion task forces to Iraq and Afghanistan. From May 2007 to June 2008, he served in Washington, D.C. with the Joint Improvised Explosive Device Defeat Organization (JIEDDO) as the Intelligence Division Chief and Chief of Staff.
Mixon's earlier assignments include C2 Operations Chief, V Corps and Multinational Corps Iraq, from June 2005 to June 2006; Commander, 501st MI Battalion, 1st Armored Division, from June 2003 to June 2005 including 14 months deployed to Iraq; MI Force Integrator for the Assistant Chief of Staff, Army G3/5/7, from May 2002 to June 2003; S3, 513th MI Brigade and S3, 202nd MI Battalion, June 1999 to May 2002; MI Transition Course Instructor and Chief of the Battle Technology Lab, U.S. Army Intelligence Center and School, from August 1996 to June 1998; various tactical assignments in Germany, Korea and Fort Lewis, Washington, from May 1986 to July 1996.
Mixon holds a Master of Engineering Degree in Systems Engineering from the University of Virginia, a Master of Strategic Studies Degree from the U.S. Air War College, and a Bachelor of Science Degree in Engineering Management from the U.S. Military Academy at West Point. His military education includes U.S. Air War College, Command and General Staff College, the MI Officer Basic and Advanced Courses, the Signal Intelligence Officer Course, and Combined Armed Services Staff School.
His awards and decorations include the Distinguished Service Medal, Defense Superior Service Medal, Legion of Merit, Bronze Star Medal, Defense Meritorious Service Medal, Meritorious Service Medal, Army Commendation Medal, National Defense Service Medal with 2 Campaign Stars, Afghanistan Campaign Medal with 1 Campaign Star, Iraq Campaign Medal with 3 Campaign Stars, Global War on Terrorism Expeditionary and Service Medals, Korea Defense Service Medal, Army Service Ribbon, Overseas Service Ribbon (5 Device), NATO Medal, Air Assault Badge, Parachutist Badge, and the Army
Staff Identification Badge.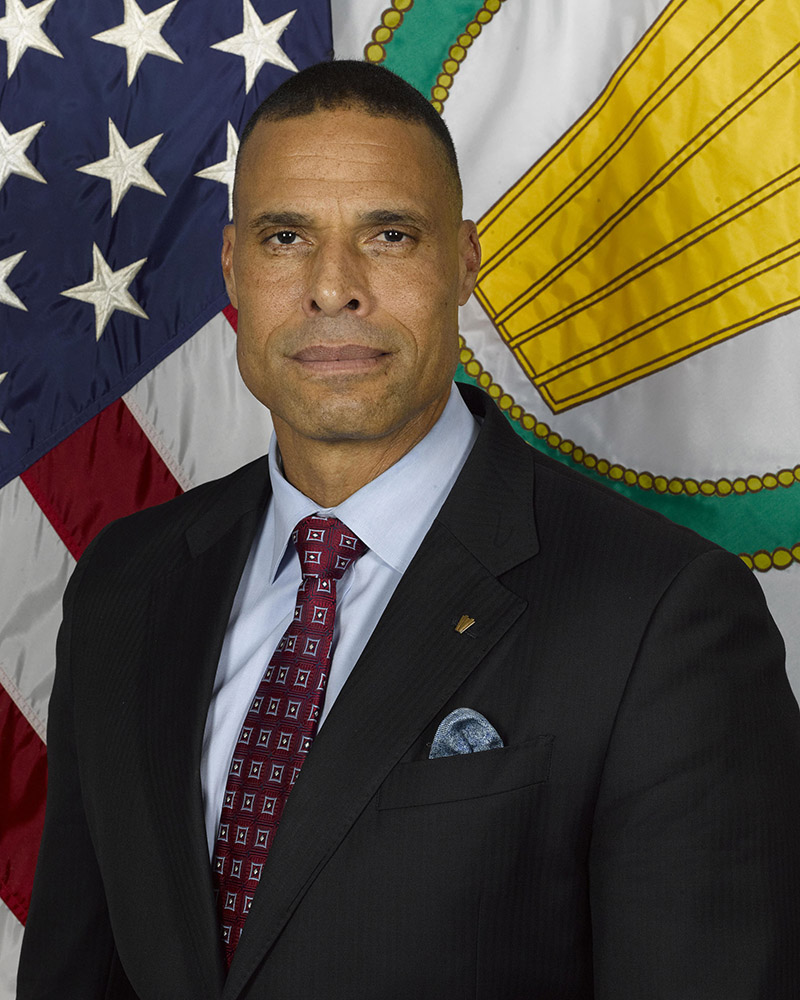 In The News
Recent news from the PEO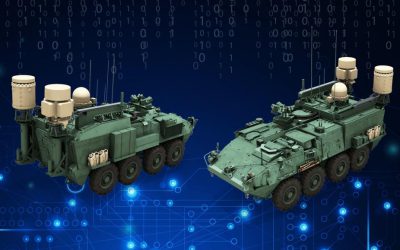 ABERDEEN PROVING GROUND, Md. — After more than 16 months of competitive prototyping the Terrestrial Layer System – Brigade Combat Team (TLS-BCT), the U.S. Army entered into an Other Transaction Authority (OTA) agreement with Lockheed Martin Corporation,...
read more